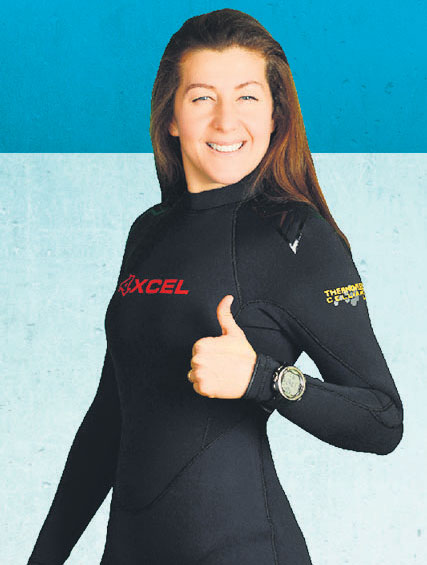 16 Oca

Record-holding diver to perform astounding underwater show
Record-holding diver to perform astounding underwater show
Istanbul Aquarium continues to demonstrate the need for all ages to do sports, by promoting the sport of diving. Birgül Erken, the Turkish champion and Turkey's record holder in free diving (diving without equipment), a 43 year-old mother and national athlete, will touch the bottom of the diving pool at 11 a.m. in a demonstration of free diving on Jan. 18 at the Istanbul Aquarium. She will perform an incredible show that includes free diving for five minutes and underwater choreography.
Erken is interested in underwater photography, is a licensed and successful athlete in volleyball and shooting, as well as a record holder in diving. She says that water sports are the most beautiful part of life. At the event, that will take place in the 6,800-cubic-meter main tank at the largest thematic aquarium in the world, Istanbul Aquarium, Birgül Erken will read a book while sipping her coffee and doing yoga underwater.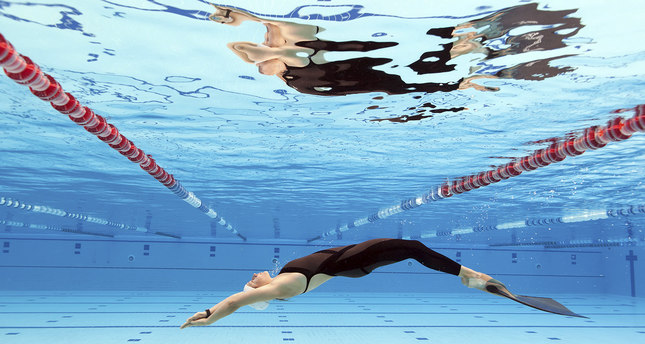 Dilek Çapanoğlu, executive and manager of Istanbul Aquarium noted that sports are beneficial both for the body and the mind. Istanbul Aquarium wants to highlight the importance of sports for health and the benefits of underwater sports, as well as their ability to bring relaxation, both physically and mentally. "Water sports in Turkey are becoming more and more popular and we try to do what we can for sports and athletes and one of our duties is to increase awareness regarding water sports," says Çapanoğlu, adding, "We say, 'Include water, include sport in your life.'"
The show aims to encourage viewers, which will include the visitors of the Aquarium on that day, to try underwater sports while presenting a magnificent visual show under the water. Last year, the Aquarium hosted the underwater wedding ceremony of Yıldız Sunar, a member of Turkey's National Women's Wheelchair Basketball Team and a diver of Turkish Wolves, Turkey's first independent wheelchair basketball team on the International Day of Persons with Disabilities.
Istanbul Aquarium is the world's largest thematic aquarium and the largest in Turkey with 64 tanks and more than 1,500 types of land and marine animals. The visitors to Istanbul Aquarium can follow a route that starts geographically from the Black Sea Region in Turkey and reaches to the Pacific and witness the beauties of the underwater world with 16-zoned themes and a replica rain forest.
https://www.dailysabah.com/events/2016/01/16/record-holding-diver-to-perform-astounding-underwater-show